Note that this is not yet something we have seen internally, but we have become aware of a general driver issue with Nvidia GPUs where if one of your driver control panel settings has become corrupted somehow, then you may see the words "No DC" written in an overlay above the GameMaker IDE or potentially when running GameMaker-made games.
Note that this is not a GameMaker bug and Googling "No DC" suggests if you have this issue it will affect all hardware-accelerated software on your PC.
But within GameMaker it might appear as something like this: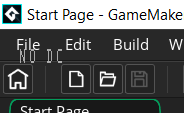 The fix here is apparently:
Open Nvidia Control Panel (note: not the GeForce Experience application)
Click Manage 3D Settings in the tree.
Scroll down and find the Threaded Optimisation setting in the main panel. Yours might currently say the value is "Custom" - this is the issue/error.
Click the Threaded Optimisation setting dropdown and choose "Auto".

If GameMaker or a game was running at this time, restart it, but you should find the issue is now fixed.

If it fails to be fixed immediately, reboot your PC and confirm the setting was saved okay, then re-try GameMaker.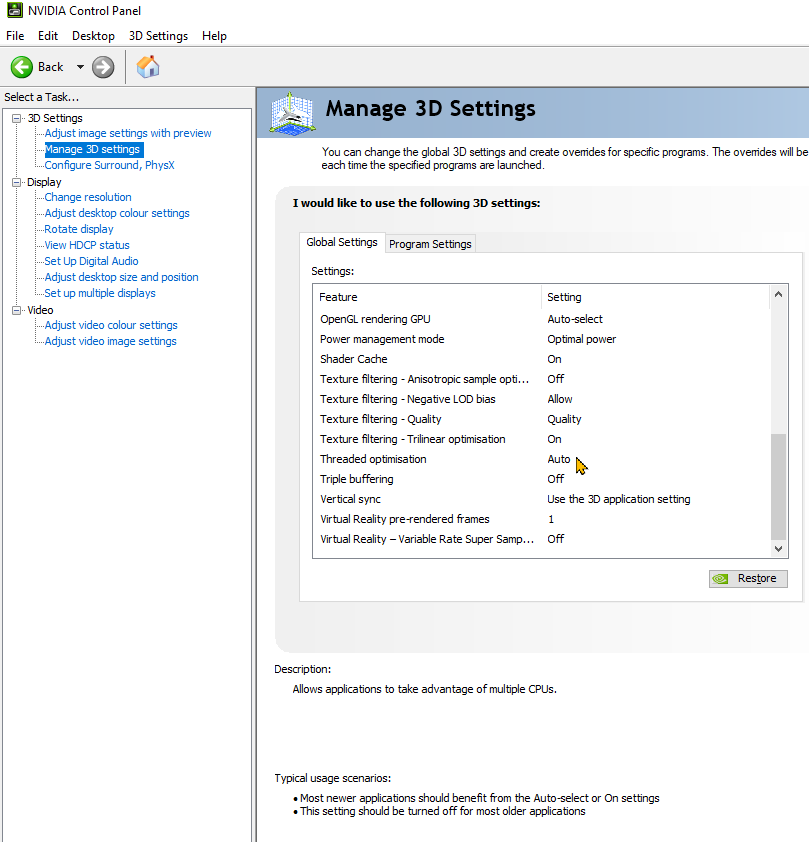 You could also click the "Restore" button if you know you have not customised anything here in the past.
Note that we have no information/reason at this time why your driver settings became affected like this, and be aware some thread reports say that the issue can return at times. However, this isn't something we can help diagnose with your PC.
In this situation, we would recommend a reinstall of your GPU driver, but choosing the reset settings option in the installer to give yourself a fresh start.
Note also that we do not in general recommend the use of tweaking software or overclocking, so if you use these and find this issue keeps returning, try disabling your customisations.