The Enterprise subscription will allow you to add additional Enterprise subscriptions to your account and assign these seats to them. The seats can be assigned to any GameMaker account of your choosing.
Note: GameMaker accounts you apply a seat to will need to be verified by the relevant vendors for console access. As such, if the domain name of their account email doesn't match the one for your company then you'll need to run through the relevant vendor verification process first for the account(s) in question.
How to Change Quantity
Once you have subscribed, click on Manage.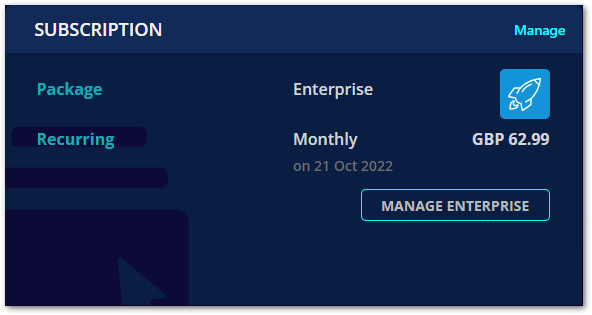 There, you will have the option to update the quantity of Enterprise subscriptions you have. Any subscription you get after your first Subscription can be assigned to other GameMaker accounts, this will be explained later in this article.

Choose the appropriate quantity. The new price will be automatically updated when you change the quantity. You will be given information as to when the price of your subscription will be updated. Payment will be automatically taken for the new seats.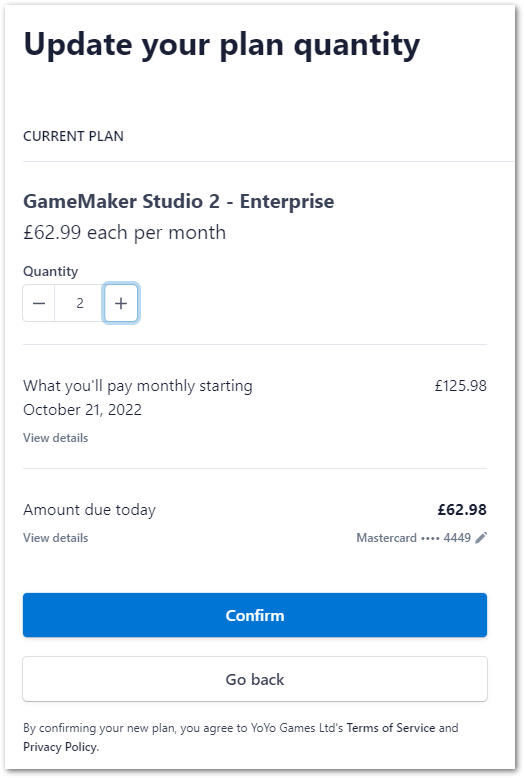 After you have confirmed and paid for the new seats, they will be accessible from your Account Overview.
How to Assign Enterprise Seats
To assign a purchased Enterprise Subscription Seat, click on Manage Enterprise button on the Subscription card.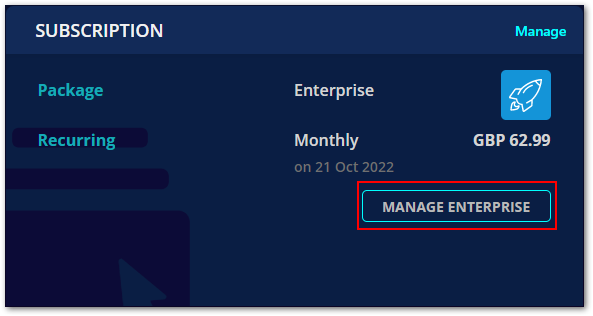 Here you will see any seats already created. If there are none, or you have available Enterprise subscriptions that you would like to assign to another team member, click on Add Seat. Enter the email address of the GameMaker Account you would like to assign the seat to, and it's done.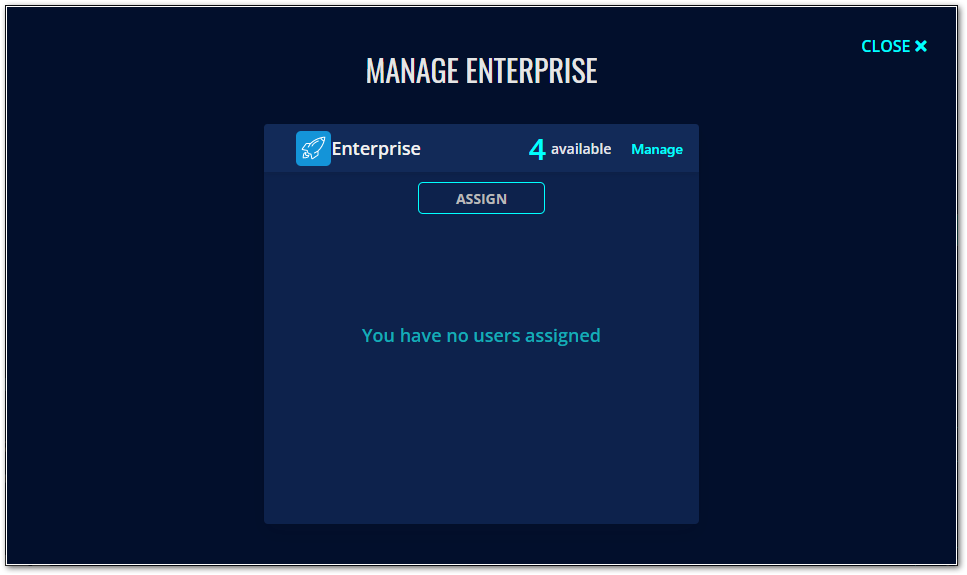 You will now see the seats and the accounts they are assigned to. You have the possibility to remove the seats or change their status. Please note that removing a seat here will not remove the extra subscription you are paying for; it will just remove access from the GameMaker Account it was previously linked to.
If you want to reduce the number of Enterprise seats that you have, you can follow the How to Change Quantity section at the top of this article