An error "Your Opera ID is linked to another account" may occur in case of the incomplete or failed conversion process from the old YoYo account to the Opera SSO.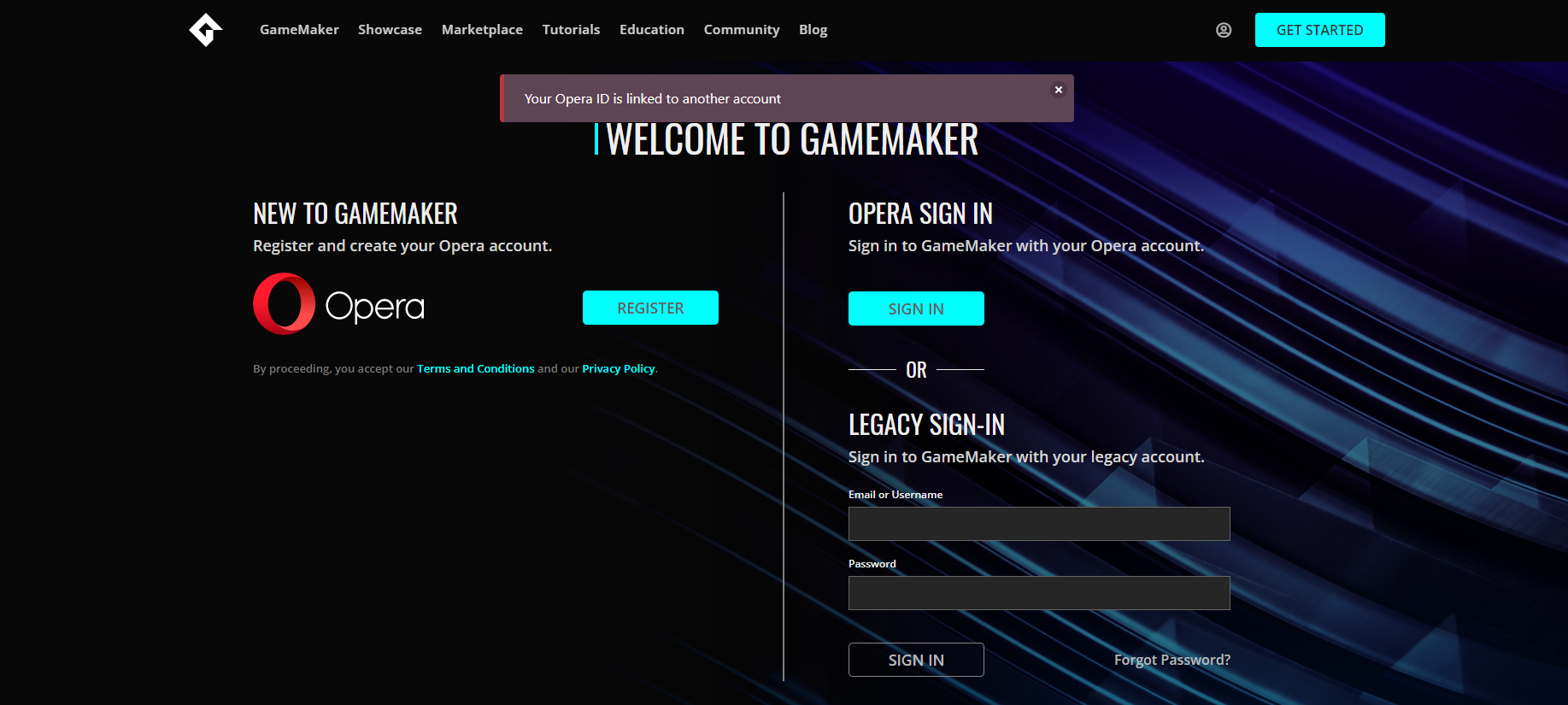 Please follow the steps below to fix this issue and convert your account.
Open GameMaker login page and go to the Legacy Sign-in option :
Click on "Forgot Password", enter the email address connected to your YoYo account and then hit the "Continue" button :
Open the mailbox you entered in the previous step and follow the password reset link:
Once the password reset is complete, login to your account using the Legacy Sign-in option and start the conversion process one more time:
After following these steps, if you still receive an error, please contact the helpdesk.